NSTI Fall Course Series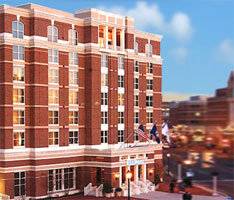 Producing Sponsor
Sponsors
Mark Melliar-Smith
Molecular Imprints , Inc.
Chief Operating Officer
In his 25-year career with AT&T, Mark Melliar-Smith worked in a wide variety of assignments including fundamental research, electronic and photonic device development, and manufacturing and business unit management. Melliar-Smith returned to Bell Laboratories in 1987 as Executive Director of the Electronic and Photonic Devices Division. In 1989 he assumed the position of Vice President, Lightwave Strategic Business Unit (SBU) with AT&T Microelectronics--acting as the Chief Operations Officer of the Lightwave SBU. His responsibility for the unit covered manufacturing, research and development, marketing, strategic planning, and financial results.
Melliar-Smith served on the SEMATECH and SRC (Semiconductor Research Corporation) boards of directors from 1990 through 1996. After becoming CEO of Sematch, Melliar-Smith joined the board of Molecular Imprints and eventually joined the company in 2004 as their COO.
Mark Melliar-Smith was born in England in 1945. He earned B.S. and Ph.D. degrees in chemistry from Southampton University in 1967 and 1970 respectively. In 1986, he obtained an MBA from Rockhurst College, Kansas City, Missouri.
Back to Speaker Biographies
Back to NSTI Nano Impact Summit Program